Welcome to our Joyful Shop!
It's the simple things in life
We're here to spread more joy by offering you a range of little delights to add to your daily ritual. Whether a long hot soak or steamy shower, our natural soothing products are handcrafted to treat you, relax you, nurture you and give you that little gift that grounds you.
Wishing you many joyful moments in the shower, the tub and everywhere life may take you!
I thank you with all my heart for supporting my small woman-owned business!
~ Rochel Roland, Founder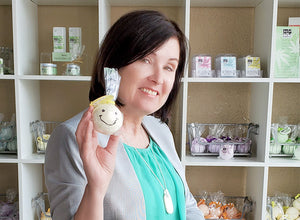 Let our customers speak for us
Do you want Bath bombs with that?
Add more joy to your order!
You can now get a select assortment of Joyful Bath Co. goodies delivered from your Uber Eats app!
Location
Visit our shop!
5534 Wilkins Court
North Bethesda, MD 20852
(301) 986-5320
Mon - Fri: 10 am - 5 pm
Sat: 10 am - 2 pm
Sun: Closed